The 2021 Arizona Peace Officers Memorial Ceremony was rescheduled due to the coronavirus. A new ceremony has been scheduled for September 29, 2021. The Office of the Attorney General will continue to work with the Board and our law enforcement partners to provide public updates on the 2021 ceremony.
The Board is also proud to announce that the 2021 ceremony will be the first conducted at the newly refurbished and restored Peace Officers Memorial. The refurbishment project has been more than two years in the making. We look forward to sharing with the community an updated Memorial that maintains the beauty of the original design while re-envisioning the space in a manner that further respects and honors fallen officers for generations to come.
---
Memorial Refurbishment Underway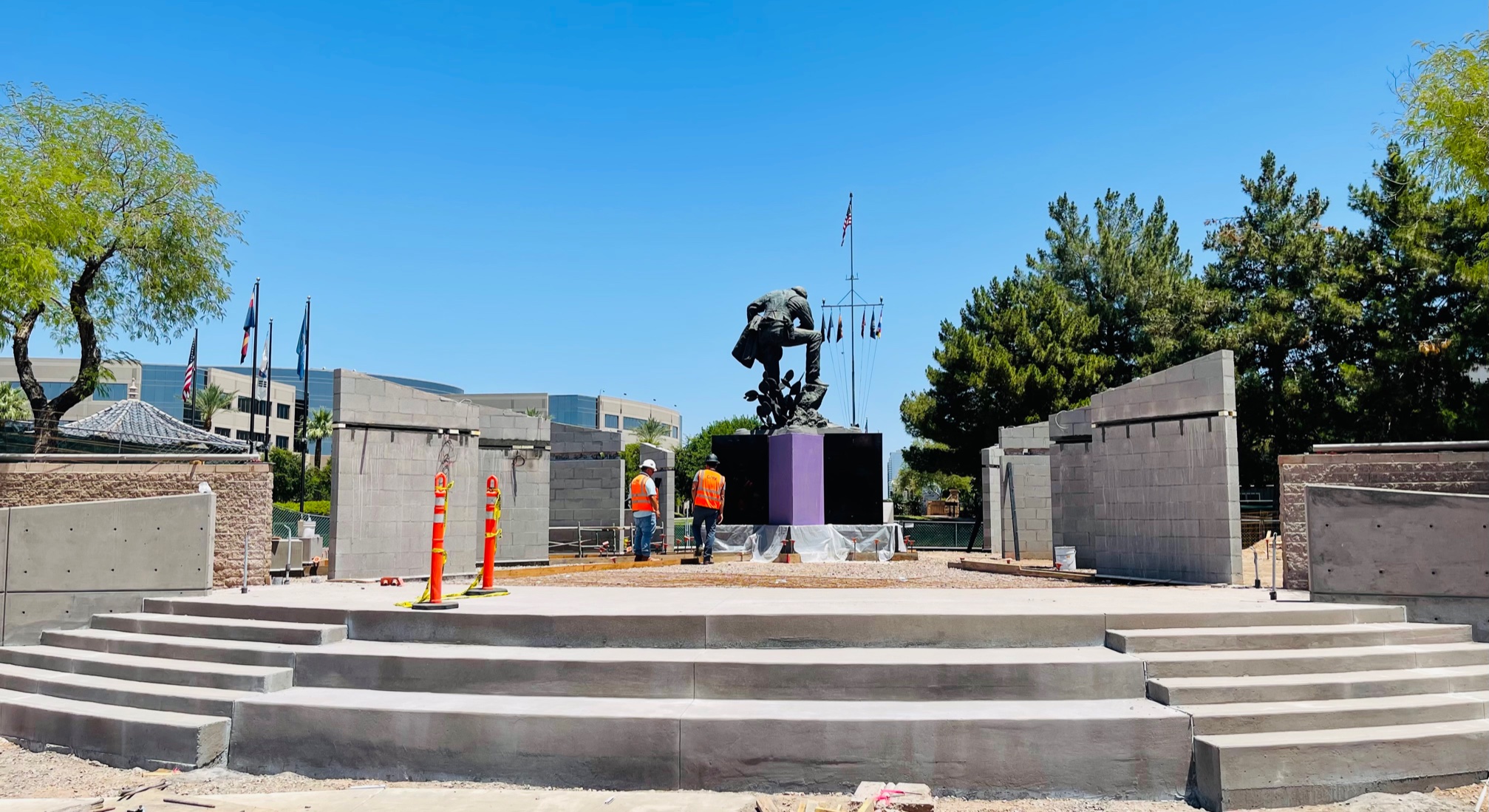 ---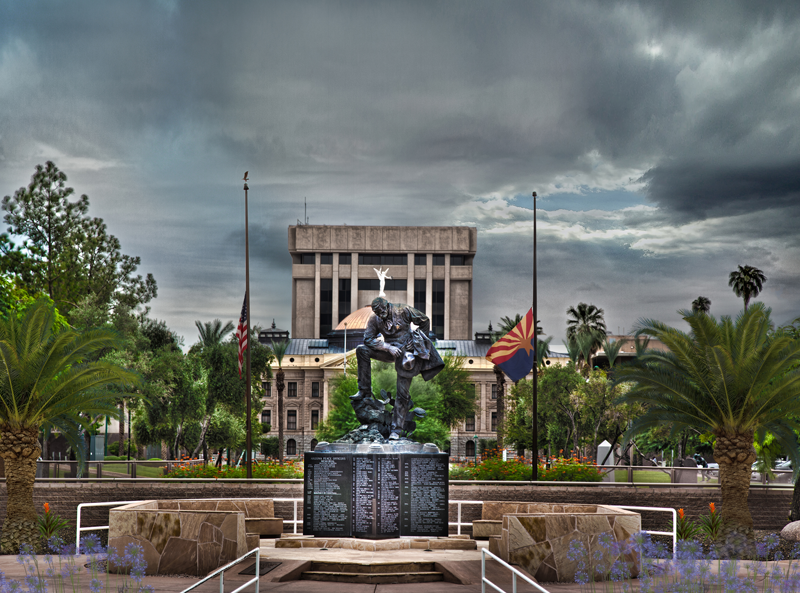 2020 Peace Officers Memorial Honorees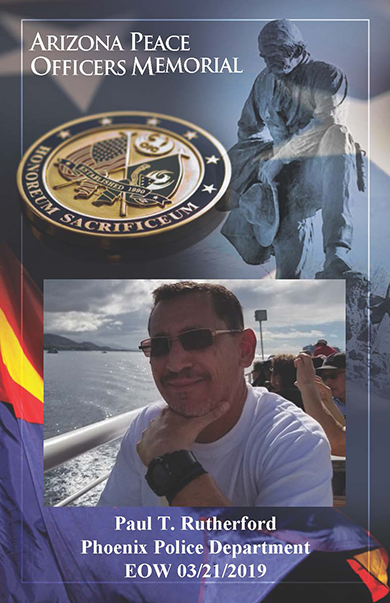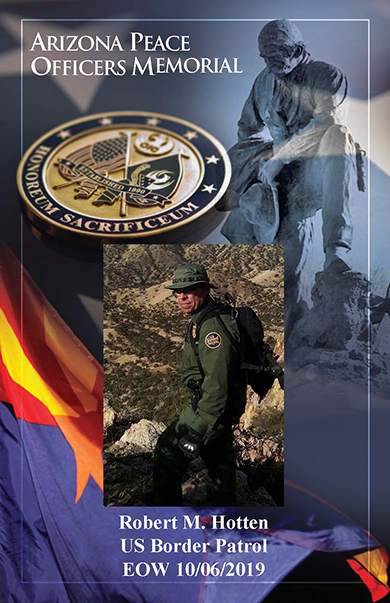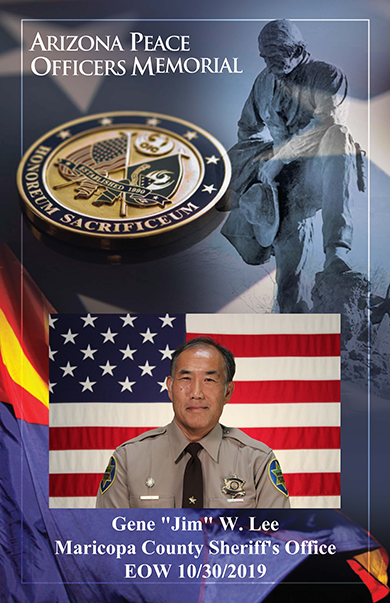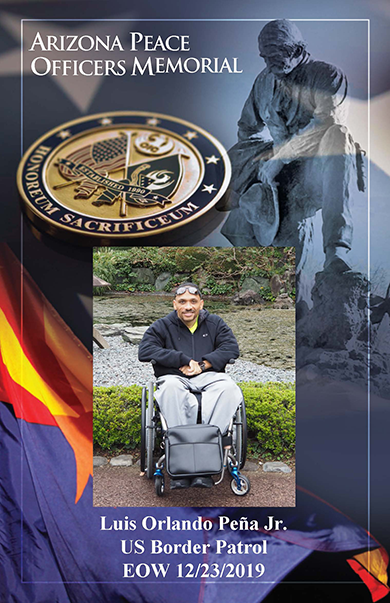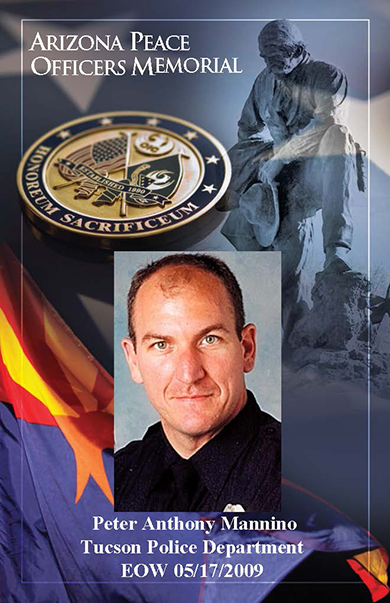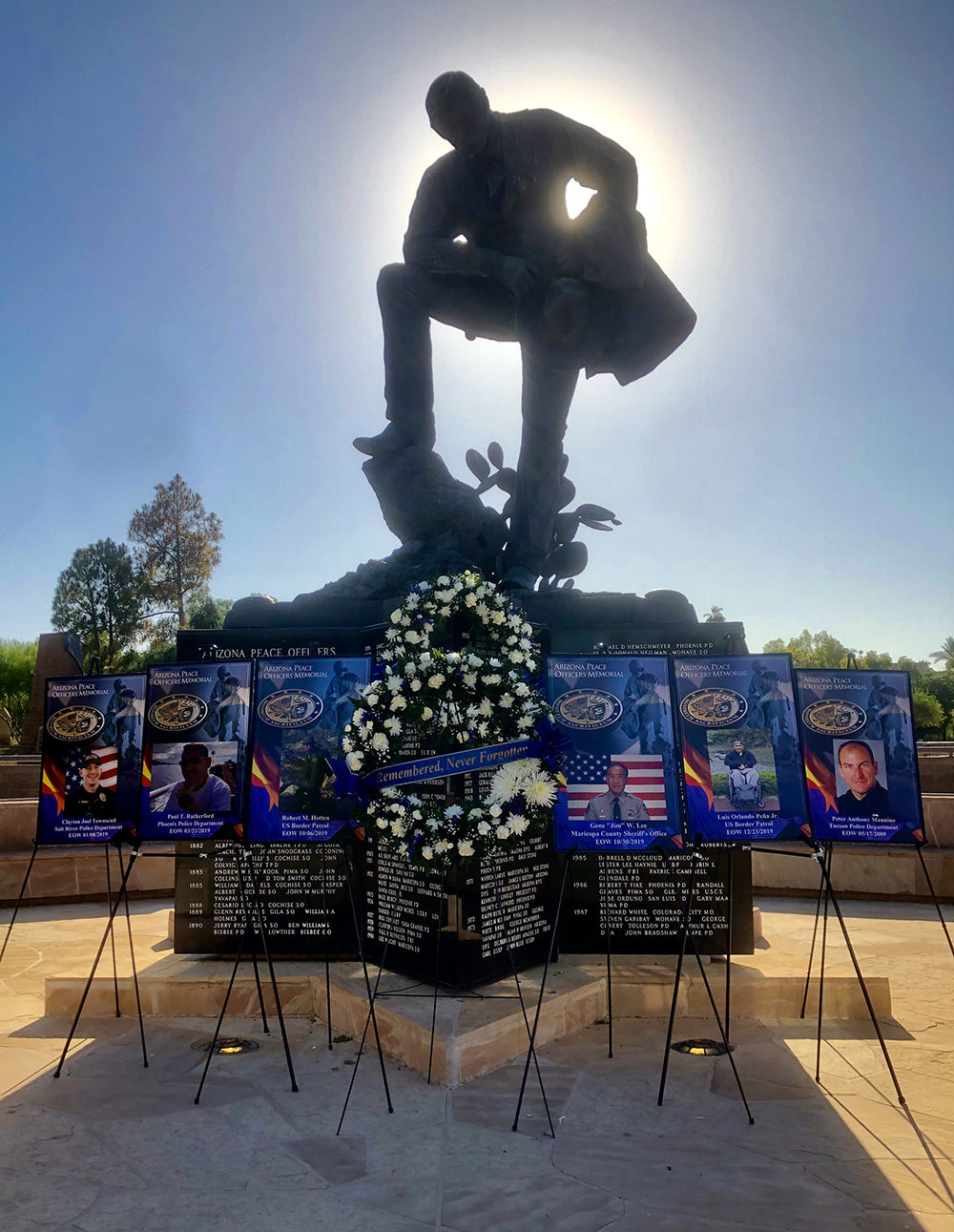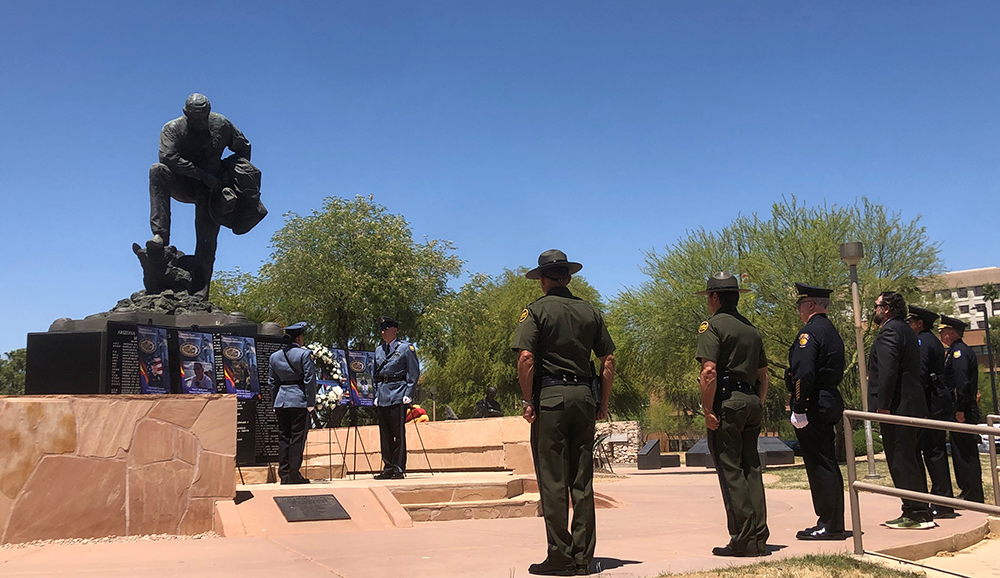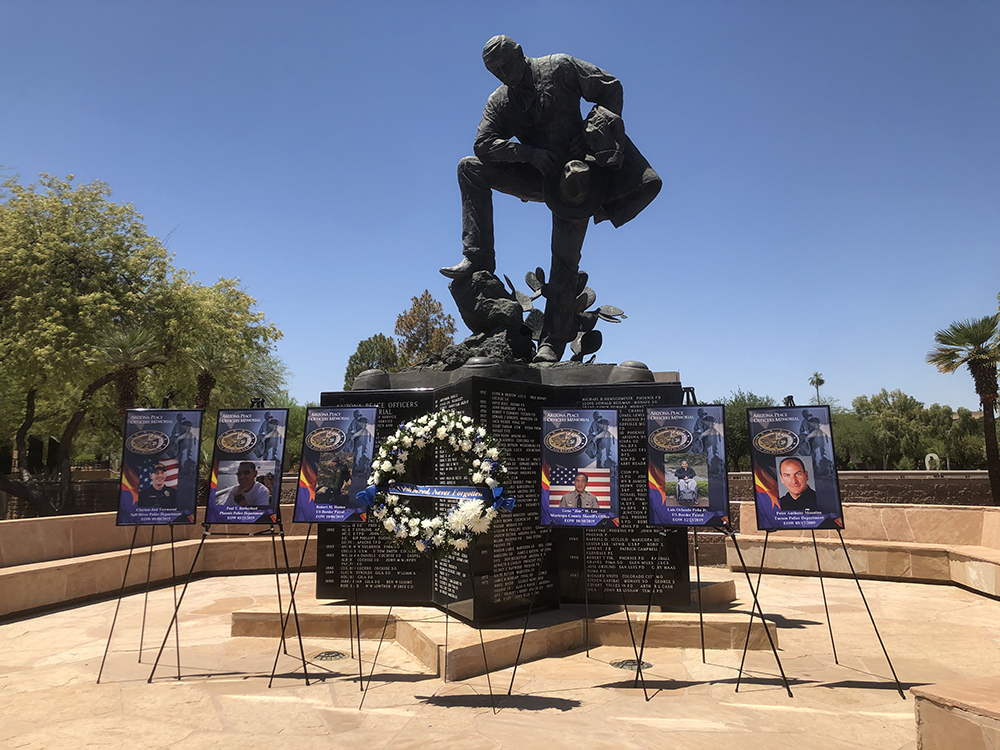 The Arizona Peace Officers Memorial Board thanks you for your support of our law enforcement communities.
---
View the current members of the POMB and all upcoming meetings. 
The Arizona Peace Officers Memorial Board (POMB) was created by legislative act in 1986, as outlined in A.R.S. §41-1829:
A. An Arizona peace officers memorial board is established consisting of the attorney general, who shall serve as permanent chairman, the director of the department of public safety, the director of the state department of corrections, the executive director of the Arizona criminal justice commission, eleven members appointed pursuant to subsection B and as advisory members the chairmen of the appropriations and judiciary committees of the house of representatives and the senate. For the purposes of this subsection, "advisory member" means a member who gives advice to the other members of the peace officers memorial board at meetings of the board but who is not eligible to vote and is not a member for purposes of determining whether a quorum is present.
B. The permanent chairman shall appoint one private citizen who is knowledgeable in the history of law enforcement in this state, one county sheriff, one local police chief, two members selected from a recognized fraternal organization for law enforcement personnel, two representatives from the business community, two family members of peace officers who have lost their lives in the line of duty and two members from a statewide organization representing law enforcement personnel.
For more information, please contact Arizona Attorney General Law Enforcement Liaison, John Stevens:
John Stevens
Law Enforcement Liaison
Office of the Arizona Attorney General
2005 N Central Ave
Phoenix, AZ 85004
Office: (602) 542-8522
John.Stevens@azag.gov