PHOENIX – Attorney General Mark Brnovich announced a State Grand Jury indicted Tennessee Jackson and Donald Ladel Jackson of Glendale, on 19 counts, including control of an illegal enterprise, money laundering, child sex trafficking, and drug trafficking offenses.  
The indictment charges that Tennessee and Donald operated or controlled an illegal enterprise that operated through the recruitment of teenagers and young women, to engage in acts of prostitution or sexually explicit performances for men, as well as illegal drug sales using the girls to transport drugs.  The indictment alleges the pair controlled the girls' living arrangements and set prices, as well as arranged dates for the girls, as young as 17, to assist their prostitution enterprise. 
Two juvenile victims and one adult victim were identified and rescued by detectives with the Department of Public Safety (DPS).  The case was investigated by DPS.  Assistant Attorney General Blaine Gadow is prosecuting the case. The Jacksons are being held in lieu of $25,000 bonds. 
All defendants are presumed innocent until convicted in a court of law.
Copy of indictment.
Below is the booking photograph for Tennessee.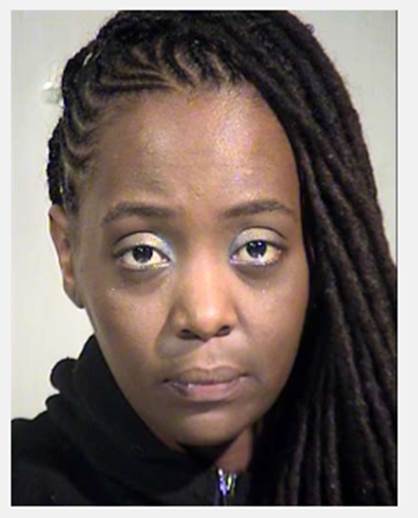 Below is the booking photograph for Donald.