PHOENIX -- Attorney General Mark Brnovich announced a State Grand Jury handed down an indictment of 48-year-old Yony Ontiveros-Torres of Mexico, 46-year-old Ruben Jimenez Espericueta of Mexico, and 30-year-old Jose Jaime Garcia Lopez of Phoenix, for Conspiracy, Illegally Conducting an Enterprise, Transportation of a Dangerous Drug (Methamphetamine), Transportation of Marijuana for Sale over the Statutory Threshold, and two counts of Theft of Means of Transportation.
On January 30, 2019, detectives from the Maricopa County Sheriff's Office, the Arizona Department of Public Safety, and agents from U.S. Customs and Border Protection (CBP, USBP), working as part of the Alliance to Combat Transnational Threats (ACTT), were conducting desert drug interdiction operations near Gila Bend. Detectives observed two pickup trucks (later determined to be stolen) attempting to circumvent the border checkpoint by driving through the open desert off of Interstate 85. The vehicles were brought to a stop with stop sticks by ground units. Detectives apprehended Yony Ontiveros-Torres, Ruben Jimenez Espericueta and Jose Jaime Garcia Lopez. When detectives searched the trucks, they discovered 3,516 pounds of marijuana and 221.8 pounds of methamphetamine. The current street value of the methamphetamine seized is $332,700 and $1,406,000 for the marijuana.
All defendants are presumed innocent until proven guilty.
Copy of indictment.
Below is the booking photograph for Lopez: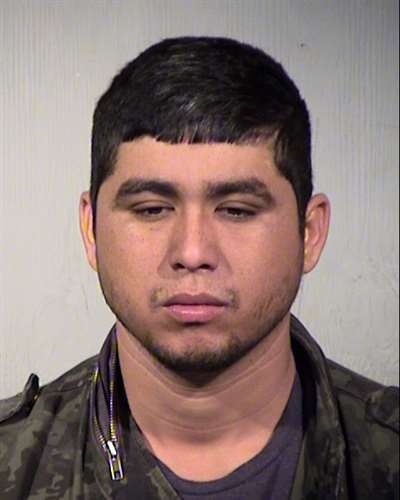 Below is the booking photograph for Ontiveros-Torres: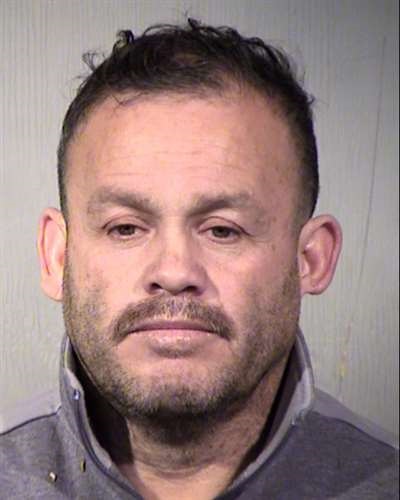 Below is the booking photograph for Espericueta: